ALB WATERPROOFING CONTRACTOR
ALB Waterproofing is certified and trusted by many leading developers contractors on waterproofing for basements and cavity drain membranes, we pride ourselves on the workmanship and endeavor and quality we deliver all times.
Our waterproofing Services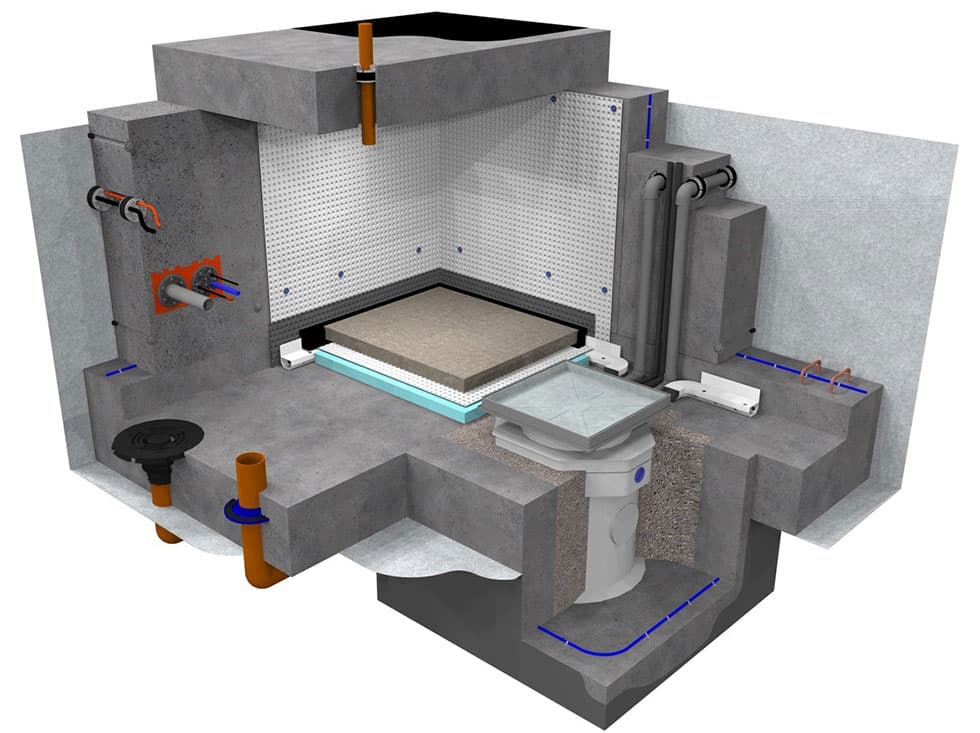 BASEMENT & CAVITY DRAIN WATERPROOFING
Basement Waterproofing is often referred to as tanking for cellars and below ground areas due to the nature of cellar & basement structures are more susceptible to damp problems, basement waterproofing refers to techniques used to help prevent water from penetrating the cellar or below ground areas of a home/house or a building. All cellars however damp, can be converted into usable dry rooms for increased useful storage space that can boost your house price. We use basement waterproofing systems including basement waterproofing & pumping products to provide structural waterproofing & damp proofing solutions for your basements.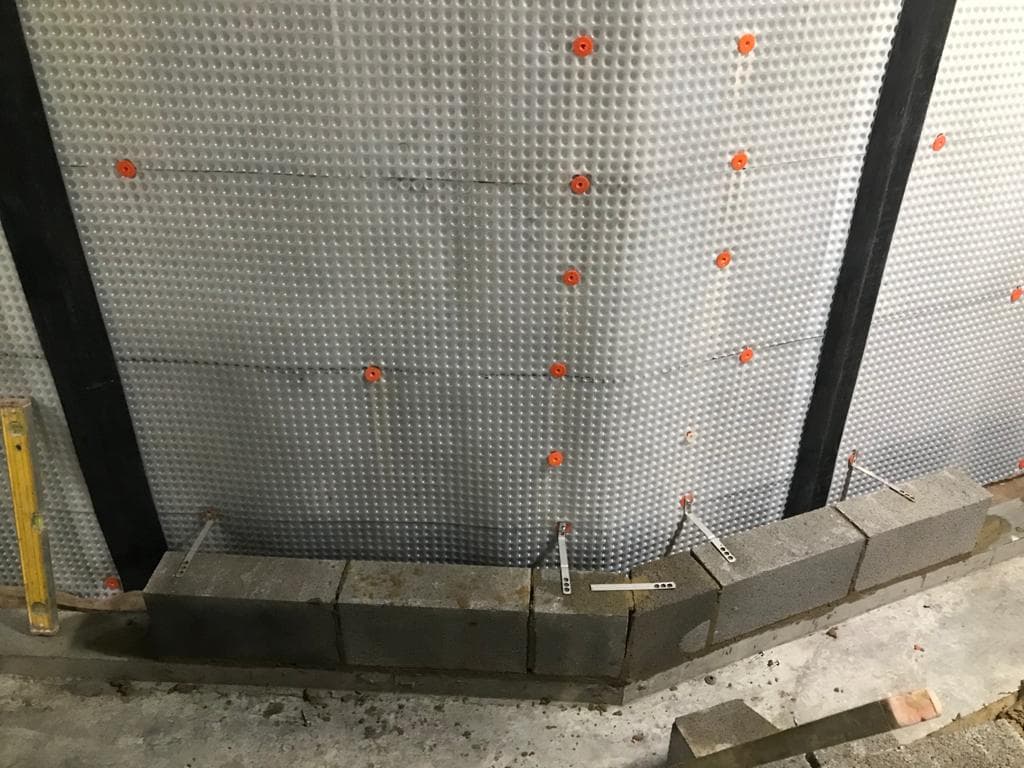 INTERNAL & EXTERNAL WATERPROOFING
To perform an Internal Waterproofing is required when earth bears against a structure, whether its 100mm or 10 meters. This is because earth provides a passage for water under pressure contained in the ground to enter the fabric of the building.
Protection can be achieved using a number of methods. British Standard BS8102 2009 code of practice for protection of below ground structures against water from the ground defines these methods into three types of waterproofing protection listed below.
TYPE A – (BARRIER) PROTECTION
Protection against water ingress into usable spaces which is provided by incorporation of an appropriate internal water management system.
TYPE B – (STRUCTURALLY INTEGRAL) PROTECTION
Protection against water ingress which is provided by the structure.
TYPE C – (DRAINED) PROTECTION
Protection against water ingress into usable spaces which is provided by incorporation of an appropriate internal water management system.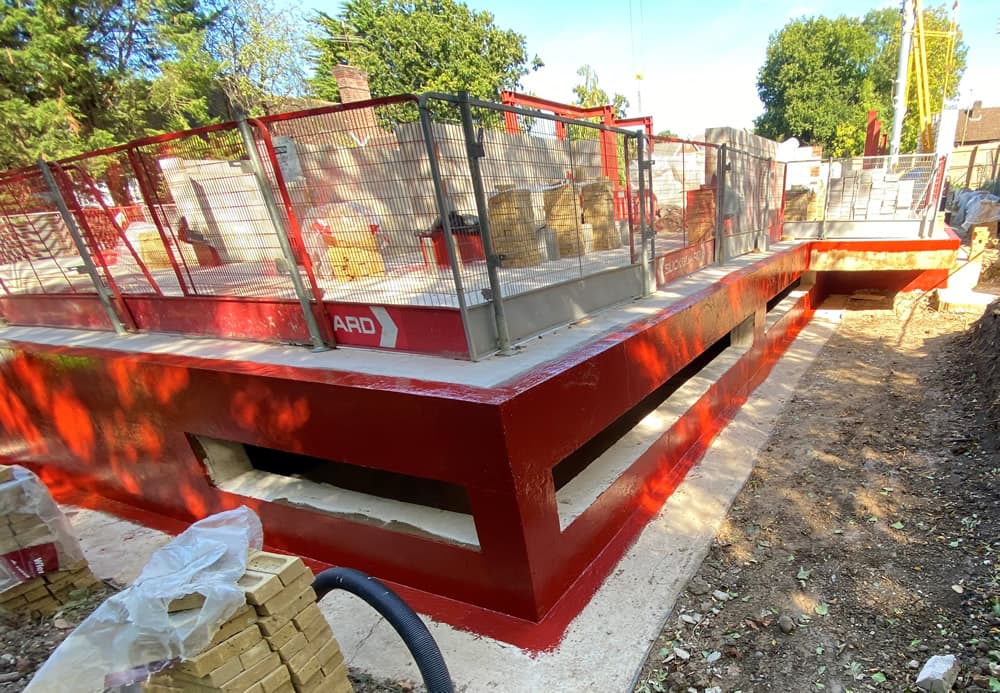 STRUCTURAL WATERPROOFING
When building a property, it is important to keep water out of the structure as the effects of water ingress causes damage to your home.
Structures that are earth retaining below ground level are vulnerable to moisture. As local water tables rise, underground structures are exposed to increased hydrostatic pressure being exerted on the retaining walls
A Structural Waterproofing System should be able to withstand the following stresses: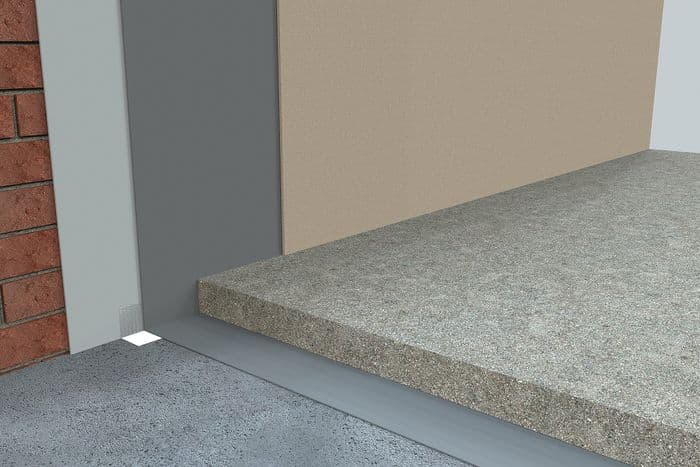 DECK & BALCONY WATERPROOFING
Firstly it is important to look at the location of the deck. In some cases the deck will be buried, and in others it will be exposed, and so subject to wear and weathering, and so it is important that the right products are specified to suit the end use of the deck. Balconies will usually be above ground so the product choice will often be more straightforward.
Deck and balcony waterproofing products should have a very good bond to the substrate they are applied to, and this is especially the case where the deck is exposed and subject to wear and weathering, where the deck waterproofing materials will also need to be slip resistant and able to deal with UV also.
How can we help?
Get in touch to find out about offering and quote.